So it's the holidays and we are all stressed out a bit, so we have this fun little blog from, Stephen J. Bronner, that should help lighten the mood a bit, and teach us something as well.
Enjoy!
-Carlos
It's your latest reminder to consider all of the possibilities.
Whatever it is you're presenting to the world, whether it's the name of a business (or school), a new product or new design, you must first look at it from every possible angle. Then, have people you know look at it from every possible angle.
Our latest real-world example of what happens when things go wrong comes from McDonald's, which introduced this rather innocuous holiday cup a couple of weeks ago:
December is here! Get in the spirit with a McCafé Peppermint Mocha! pic.twitter.com/tUzVWY8vnM

— McD's Savannah (@McD_Savannah) December 1, 2016 
Seems harmless, right? Well, nothing pure can stay that way once it hits the internet:
View image on Twitter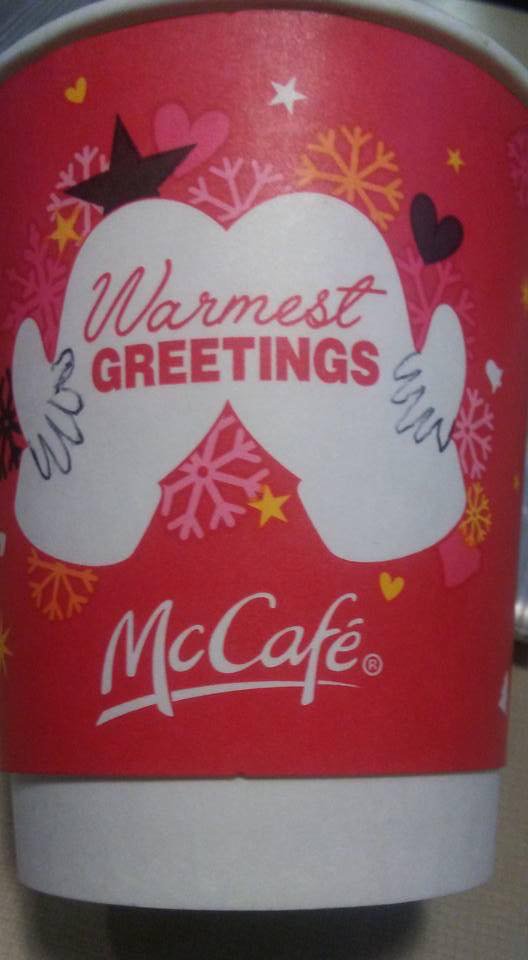 Sam Sykes

 

✔@SamSykesSwears

Now how the hell are Starbucks cups in the news again and no one's talking about a guy spreading his cheeks open on McDonald's cups

14,96414,964 Retweets

23,69723,697 likes
 
If you're like me, now you can't see the cup how it was originally designed.
It's a great reminder that we shouldn't be so quick to bury the child in all of us — or well, maybe have a 14 year old on speed dial as a consultant.
Stephen J. Bronner is news director of Entrepreneur.com. He was formerly contributors editor. Bronner occasionally writes about food and fitness.